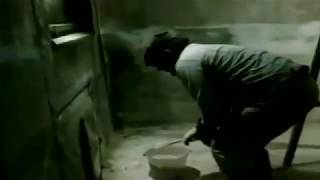 English subtitles available.
Approximately 96 COVID-19 vaccines are at various stages of clinical development. 1 At present, we have the interim results of four studies published in scientific journals (on the Pfizer–BioNTech BNT162b2 mRNA vaccine,2 the Moderna–US …
Source: Take Me To Your Vaxxapalooza – #NewWorldNextWeek
Tune in for Day 3 – The Counter-Economy as we explore economic solutions outside of the mainstream economy!
The Greater Reset Activation: Day 2 – Regenerate The Earth.
Tune in for Day 1 – Body, Mind, and Soul – as we explore solutions for mental, physical, and spiritual health!
Even a mild case of COVID-19 can create antibodies that could give you lifetime protection from the virus, according to a new study. "Months after recovering from mild cases of COVID-19, people still …
Abstract Long-lived bone marrow plasma cells (BMPCs) are a persistent and essential source of protective antibodies1–7. Severe acute respiratory syndrome coronavirus 2 (SARS-CoV-2) convalescent individuals have a significantly lower risk of reinfection8–10. Nonetheless, …
"If you can feel that staying human is worth while, even when it can't have any result whatever, you've beaten them." – George Orwell
MELBOURNE, Australia, May 20, 2021 (LifeSiteNews) — An Australian GP has sounded the alarm on the dangers of the COVID-19 vaccines for people who have already had the virus. "All patients in nursing …
"The vaccine passport platform is the same platform as a social credit system." Naomi was deplatformed 5 times over this video – please share Source: COVID – Naomi Wolf – Why Vaccine Passports …
Abstract Turmeric (Curcuma longa L.) is an integral part of Asian culture which has been used in traditional medicine systems like Ayurveda, Unani and Siddha owing to its wide array of medicinal properties since …
Source: The Greater Reset: From Activation to Expansion (May 24- 28, 2021)
Source: Germ Theory vs Terrain Theory