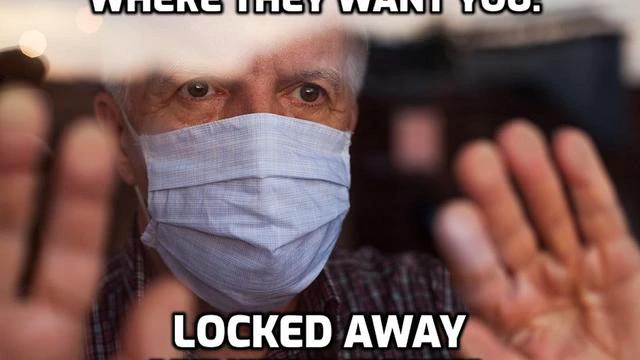 === AUTOMATIC CRYPTOCURRENCY INVESTMENTS FOR EVERYONE ===
CryptoInvest
https://www.cryptoinvest.pt
Cryptocurrency Asset Management.
No start-up costs, no fixed costs, you only pay a portion of your monthly earnings.
Start with as little as €100.
Deposit with VISA or MasterCard and EVERYTHING is taken care of.
Fully automated, NO HASSLE.
======== SITES OF INTEREST ========
Best Wealth Arrangements – https://bestwealtharrangements.com/
Build indestructible wealth using the best systems and services available.
MyRight – https://myright.finance
A platform where everyone can mint their customized NFTs in order to monetize on anything they own. Join the Telegram group and be the first to know when it's available: https://t.me/MyRightOfficial
======== DAVID ICKE MATERIAL ========
The Answer is available now at https://shop.davidicke.com/product/the-answer-by-david-icke/
Sign up to the brand new Ickonic Media Platform – https://www.ickonic.com
World Tour Tickets – https://shop.davidicke.com/product-category/live-shows/
All David's Books Now Available Here https://shop.davidicke.com
Latest News From David Icke – www.davidicke.com
======== SOCIAL MEDIA ========
https://www.minds.com/davidickeofficial
https://onstellar.com/davidickeofficial
https://parler.com/davidicke
https://vk.com/davidicke
======== DONATIONS ========
♥ BTC – bc1qpq6dwm8883p7lfx298h4fczy4qz453u03ezzpr
♥ ETH – 0x44aa3d6654d8b22da35f9fd4fdb45c7ba696650d
♥ LTC – LTLgZ1ctwxpa99XoyqWbUEGaL7Jri67Nkq
♥ XMR – 865u9VW2aFFQwjaJmqmz536NANtidS3WC4x1VNonGKdUPzBeHi1bYPZQSX75gfHJGVdYE63wQC44N8hQmhHX9cr7RdtgHjD
♥ ARRR – zs176ujlfestkdw49qpp5umkraezgqads2a94tnetrav2z2aahvzj49dyeq2g2zgnpc4snqwf3da4p
♥ DOGE – D9f54bd5edhvTq7UowecJdNhgagGSCbyNL
♥ USDT – 0x44aa3d6654d8b22da35f9fd4fdb45c7ba696650d
♥ RTM – RBEsF7RoGxCcwDgFTFfNPWaPTL4DX4FQU7
♥ LBC – baMYb9uc8S5C8nSYMm3XZXL8pKYee58DMP
Disclaimer
Some of the posts we share are controversial and we do not necessarily agree with them in the whole extend. Sometimes we agree with the content or part of it but we do not agree with the narration or language. Nevertheless we find them somehow interesting, valuable and/or informative or we share them, because we strongly believe in freedom of speech, free press and journalism. We strongly encourage you to have a critical approach to all the content, do your own research and analysis to build your own opinion.
We would be glad to have your feedback.

Source: David Icke on Odysee Read the original article here: https://odysee.com/@DavidIcke:6