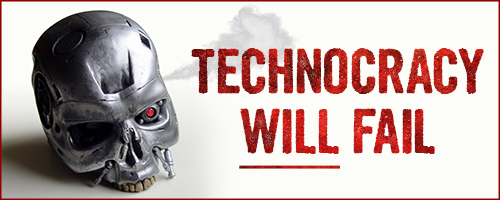 Here's a great big white pill for you: the technocratic system of tyranny is going to fail. This is not wishful thinking; it's a cold statement of fact. Technocracy, in all its facets—from the UN's 2030 Agenda to the brain chips and AI godheads of the transhumanists to the CBDC social credit surveillance state—is anti-human. It goes against nature itself. It cannot work in the long run and it is destined to fail.
The post Technocracy is Insane, Anti-Human and it WILL Fail first appeared on The Corbett Report.
Disclaimer
Some of the posts we share are controversial and we do not necessarily agree with them in the whole extend. Sometimes we agree with the content or part of it but we do not agree with the narration or language. Nevertheless we find them somehow interesting, valuable and/or informative or we share them, because we strongly believe in freedom of speech, free press and journalism. We strongly encourage you to have a critical approach to all the content, do your own research and analysis to build your own opinion.
We would be glad to have your feedback.

Source: The Corbett Report Read the original article here: https://www.corbettreport.com