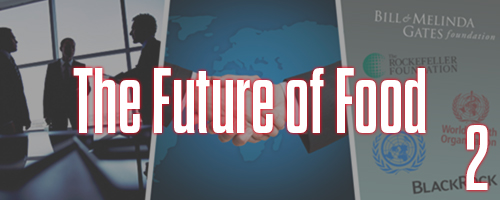 Last week we looked at the ways that an engineered food crisis (or the perception of a crisis) is being used as an excuse to reengineer our food supply. But in order to truly do something to derail the runaway train that is the Great Food Reset, we must first understand it. And in order to understand it, we have to know something about the people behind this agenda. This week, we must answer the question: Who is Behind the Great Food Reset?
The post Who is Behind the Great Food Reset? first appeared on The Corbett Report.
Disclaimer
Some of the posts we share are controversial and we do not necessarily agree with them in the whole extend. Sometimes we agree with the content or part of it but we do not agree with the narration or language. Nevertheless we find them somehow interesting, valuable and/or informative or we share them, because we strongly believe in freedom of speech, free press and journalism. We strongly encourage you to have a critical approach to all the content, do your own research and analysis to build your own opinion.
We would be glad to have your feedback.

Source: The Corbett Report Read the original article here: https://www.corbettreport.com