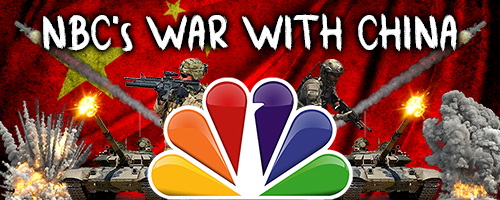 NBC News' Meet The Press offered their viewers a special treat earlier this month. Under the snappy title "War Games: The Battle For Taiwan," the "news" channel staged a simulation gaming out what would happen in a full-scale military confrontation between the US and China. Here's what happened . . .
The post NBC Just Simulated A War With China: Here's What Happened first appeared on The Corbett Report.
Disclaimer
Some of the posts we share are controversial and we do not necessarily agree with them in the whole extend. Sometimes we agree with the content or part of it but we do not agree with the narration or language. Nevertheless we find them somehow interesting, valuable and/or informative or we share them, because we strongly believe in freedom of speech, free press and journalism. We strongly encourage you to have a critical approach to all the content, do your own research and analysis to build your own opinion.
We would be glad to have your feedback.

Source: The Corbett Report Read the original article here: https://www.corbettreport.com