You may also like to see: Are masks safe? Can they be dangerous to our health? A Cluster Randomised Trial of Cloth Masks Compared With Medical Masks in Healthcare Workers MacIntyre, C. R., …
Source: Sky du Mont interviewt Prof. Dr. Sucharit Bhakdi – Corona Fehlalarm?
In the past week, Dr. Anthony Fauci and the New England Journal of Medicine have admitted that masks are little more than symbols. Virtue signaling. For those of you who shout "science" like …
AstraZeneca plc (NYSE: AZN) announced it has started manufacturing experimental coronavirus vaccines developed by Oxford University and the company is reportedly in talks with Gilead about a merger Source: AstraZeneca (AZN): Gilead Sciences …
Source: Who Will Fact Check the Fact Checkers?
Source: The First Mask Refusenik – How Appropriate – David Icke Dot Connector Videocast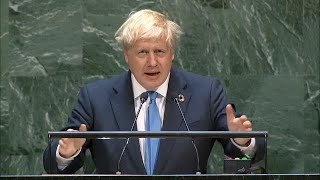 Since recently we see a lot of shares of fragments of this speech and we see that those fragments have been taken out of context and manipulated, we feel obliged to publish the …
Leading scientists call for an end to the 'formalised rules' There is actually no real scientific proof that social distancing or the wearing of face masks prevent the spread of COVID. That has …
Black Lives Matter – good and safe! Lockdown protests – bad and dangerous! You don't believe? Please read the open letter by yourself! Staying at home, social distancing, and public masking are effective …